Tuugo
- CASE OF STUDY -
Tuugo allows businesses to interact with huge numbers of customers at once, affordably and in a method that is easy to implement
What is Tuugo
The mission of Tuugo was to create a sustainable link between companies and customers on both the local and worldwide levels through convenient searching and Google Maps locating.
Also customers are constantly able to add a widget with Tuugo link to reach it and leave a review. Through and integrated PayPal payment, the bussinesses are able ti purchase a business plan for their needs, which help them remain at the top of the Tuugo website for customers to find them easily.
The Project
Business situation
The creators of an existing B2B and B2C directory based off connecting businesses with small shops with clients from the local area required a platform to make their concept into an actual website.
Due to the scope of the project, a ready-made product was not an option, so the Tuugo team contacted us in 2009 to build a custom software solution for them.
Work process
We listened to the Tuugo team on their needs for a custom backend portal, then created a base for the software solution. We originally proposed on a 140-hout timeframe to complete the task, however as the product has successful immediately after launching, that we have now spent 10 years constantly building, maintaining and improving the Tuugo directory portal.
We continue to work closely with the directors to implement new software, programming and processes that can help the website grow further and optimizer user experience.
The Solution
Tuugo Owner choose the perfect team for his project, as we are always working closely with him to ensure that the performance is optimized. we are dedicated to a high-quality work, which is we are constantly testing the backend and looking for improvements that can be made in the customer portal.
Our team also regularly explores new features, functionalities and countries that can be added to Tuugo in order to better serve its clients and maximize the experience for both business and consumers.
New Tuugo version is responsible, it works equally on all the devices. PWA and Angular enable to use a part of functionality even offline.
Team Model
We assembled a specialized team of 5 memberships the following roles:
Support manager
Full-Stack developer
UX/UI designer
QA Engineer
DevOps Engineer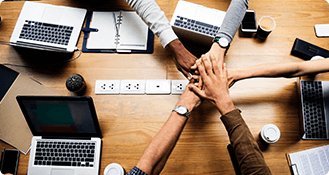 Technologies
Java
PHP
MongoDB
Redis
PayPal API
Redmine
AngularJS
Goals Achieved
Results
Results
What started as a 140-hour project for startup, now become 10 years of continuous development of a high-powered directory portal that contains:
+30 472 180 companies
+130 000 unique visitors daily
+500 requests to database per second
Or custom boult-software solution is responsible from the expansion from a local business to a worldwide website that gas over:
+1 456 538 registered users
from 60 countries
Tuugo Features
Directory Portal
World class directory portal quality control and top-notch performance
Data Encryption
Confidential data encryption
PayPal Gateway
PayPal gateway for priority listing which makes the transaction process worldwide easy and fast
Maptiler Integration
Fuly Google Maps integration
Facebook
Facebook connect establishment
Lets get started with your project
R&D:
Yaroslava Mudrogo St
61000 Kharkiv
Ukraine

Headquaters office:
20-22 Wenlock Road
N1 7GU London
United Kingdom

This website uses cookies to improve your experience. We'll assume you're ok with this, but you can opt-out if you wish.
Read More